Description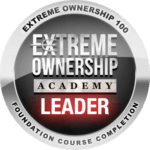 Extreme Ownership Foundational Courses teach the foundational leadership principle of Extreme Ownership, that a leader must own everything that impacts their mission, and how it applies to leaders at every level of an organization. With a combat example, detailed explanation of the principle, multiple examples of direct application to business, and role-play demonstrations, the course illustrates the power of Extreme Ownership on the success of the team and the mission and the negative impact that results when Extreme Ownership is lacking. Knowledge is tested through three interactive application exercises and five learning check questions.
Courses Included: 
Extreme Ownership 101: Extreme Ownership

Extreme Ownership 102: No Bad Teams, Only Bad Leaders

Extreme Ownership 103: Believe

Extreme Ownership 104: Check the Ego

Extreme Ownership 105: Cover and Move

Extreme Ownership 106: Simple

Extreme Ownership 107: Prioritize and Execute

Extreme Ownership 108: Decentralized Command

Extreme Ownership 109: Plan

Extreme Ownership 110: Leading Up and Down the Chain Command

Extreme Ownership 111: Decisiveness and Uncertainty

Extreme Ownership 112: Dichotomy of Leadership
Leaders must take ownership of everything in their lives in order to lead and win. But how extreme is too extreme? After the release of Extreme Ownership, which topped #1 on the New York Times bestseller list, we were flooded by leaders asking follow-up questions as they did their best to apply Extreme Ownership. We recognized this would be a problem early on; that's why the final chapter of Extreme Ownership is titled "The Dichotomy of Leadership."

This foundational course takes us deeper into the topic of how far is too far and explores the chapters from the book in greater detail, including:
Own it All, but Empower Others.

Resolute, Not Overbearing.

When to Mentor, When to Fire.

Train Hard, But Train Smart.

Aggressive, Not Reckless.
Going beyond Extreme Ownership and fully understanding the Dichotomy of Leadership is a must for any leader looking to have the greatest level of impact possible. If you're looking to be that leader who takes ownership but guides their team to greater success, autonomy, and results, then you need this foundational course. Sign up today.
---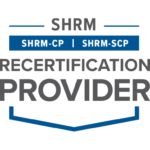 Echelon Front is recognized by SHRM to offer Professional Development Credits (PDCs) for SHRM-CP® or SHRM-SCP® recertification activities.
All courses on the Extreme Ownership Academy are SHRM approved! If you are in need of continuing education credits for your SHRM recertification, the Extreme Ownership Academy courses can provide you with 30+ hours of Professional Development Credits (PDCs). All of our courses cover a broad range of competencies recognized through SHRM's Body of Applied Skills & Knowledge (BASK) system.